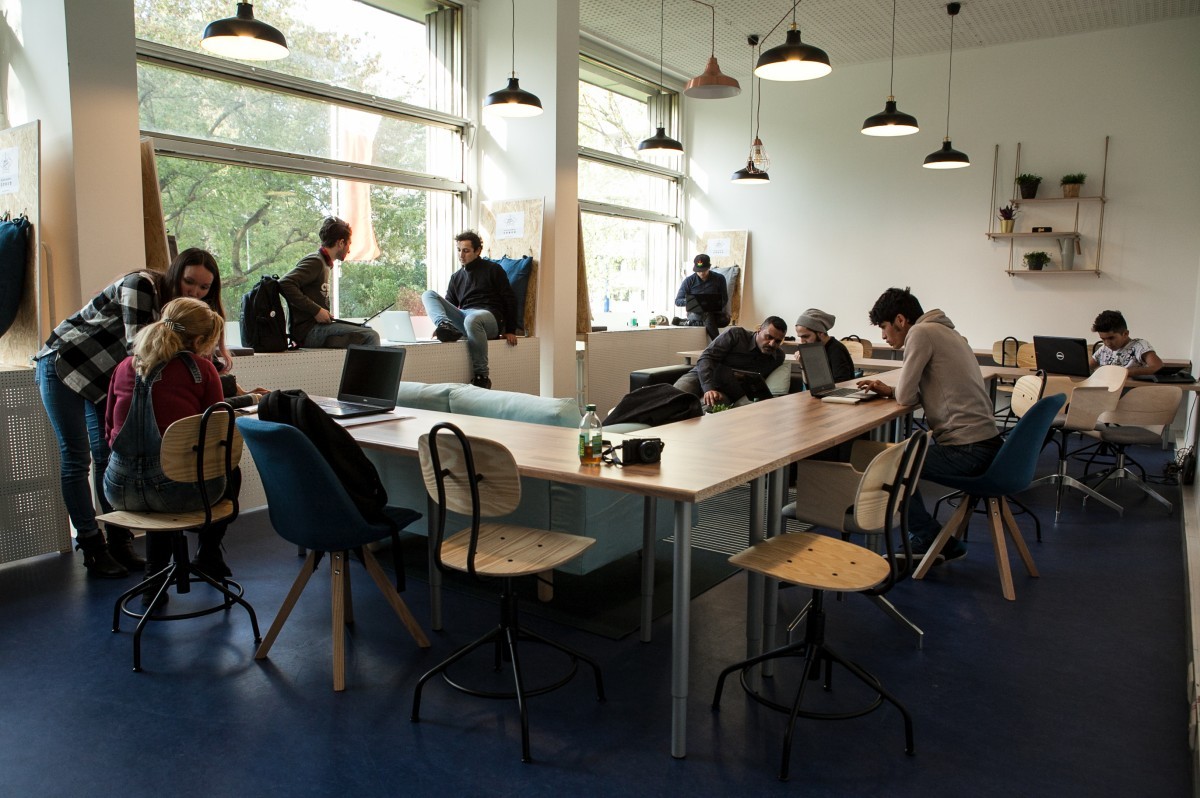 Für Menschen mit Publikationshintergrund wurde heute das Projekt Media Residents von Gesicht Zeigen! am FMP1 in Berlin Friedrichshain eröffnet. Im Coworking Space wurden Arbeitsplätze für geflüchtete Medienmacher eingerichtet, außerdem kann Technik für verschiedene Video- und Audioprojekte geliehen werden. Alle Angebote stehen Newcomern und einheimischen Initiativen kostenfrei zur Verfügung.
Die LiMA ist Partner des Projekts. Anfang November werden #Workshops für Flüchtlinge, die als Medienmacher*innen in Deutschland arbeiten wollen, angeboten — kostenfrei und in Englischer Sprache.
Im Rahmen von zwei Workshop-Wochen wird Know-How rund um die journalistische Arbeit in Deutschland vermittelt und Seminare zu Videoproduktion sowie viraler Verbreitung angeboten. Die Workshops werden von mehr als 25 erfahrenen Experten und Profis der Medienbranche gehalten.
→ Die kostenlose Anmeldung für die erste Workshop-Woche vom 6. bis zum 10. November 2017 ist ab sofort über media-residents.de/workshops möglich.
#workshops information in English
From 6/11/2017 to 10/11/2017 Media Residents offers various full day workshops for refugees working in media, initiatives focussed on supporting refugees and local publishers who wants to set a sign for a liberal minded Germany. The main toppics of our Workshops are media production, marketing and Social Media. We also set a special focus on German press and media law. All workshops are held in English.